BitcoinWhosWho received a couple reports about a Coinbase support phone scam. 1-888-455-1155 is not a real Coinbase support number! It's a fake that shows up in a lot of web search results.
The scam according to one report.
Users google "coinbase phone support" and get a phone number from google's search results that leads them to a sophisticated scam in which an operator tells them to send money…
The scam has yielded at least 13.75 BTC so far.
Reported Bitcoin Addresses
13cumVEbnT3SSaYGtFzoQojwkMzT8ZGHud
3J9NPJ2sgUms19xnhL9MB2Ms7ynydzyBgb
There are several search results that appear with this phone number but community.spotify.com is the most convincing. This amazon.com page is the one that was reported to us. Suspicions about the phone number first started in October on 800notes.com and related to Kraken support.
Always report scam addresses to BitcoinWhosWho.com. The more we know, the more we can police and deter future frauds. Just lookup the address and select "Report Scam".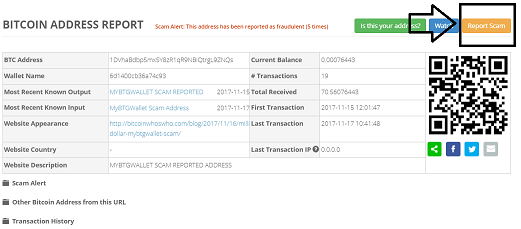 You may also report to the FBI https://complaint.ic3.gov/default.aspx
All scam reports are accessible by keyword search on our website or from our "Blacklisted Bitcoin Address" API.